The introduction of desktop vacuum former is a great news for Makers. Just like the emergence of 3D printers, various application methods have continued to appear.
The introduction of the desktop vacuum former is great news for makers all over the world. Just like with the start of 3D printers, various application methods have continued to appear. What kind of creative results can we have with vacuum forming machines?
Here are a few interesting and fun applications, let us take a look!
Vacuum former application
1. Packaging mold
This is probably the most widely used application. Whether you buy cakes, puppets or toy models, it often has a plastic coating on the outside. With the MYYARD FORMART machine, it is very convenient for you to make this kind of molds. With a little skill, you can make a beautiful shell, and you can make as much as you want!
This is perfect for small quantity production with the convenience of a desktop vacuum former. This allows us to easily produce the quantity we need. I think there will be many new products with beautiful packaging in the future!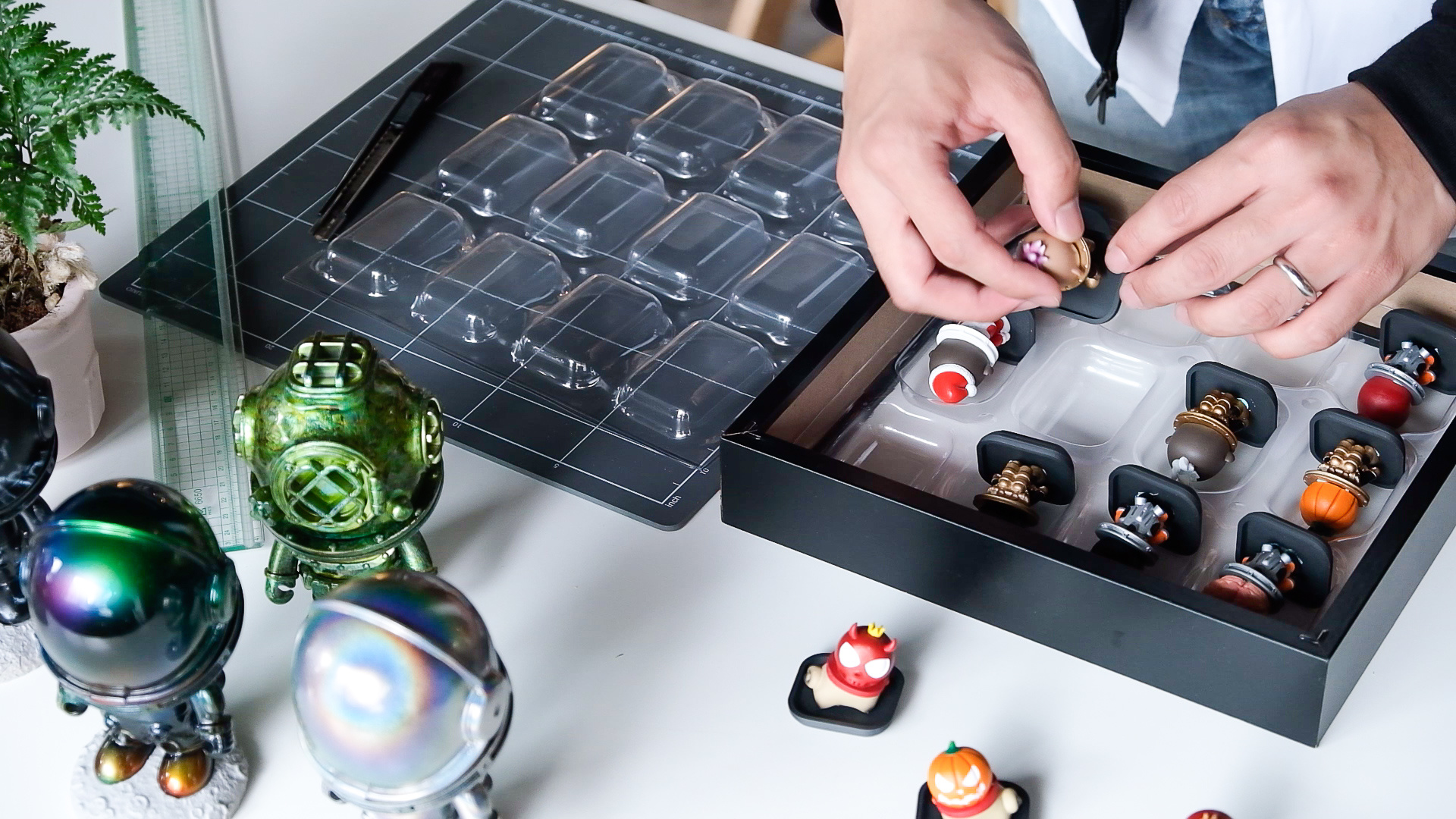 2. Creative wall mount picture frame
In the picture below we combine a shell of the object with a photo frame. If you are collecting something and want to show it to everyone, you can try this kind of display. Not only is it creative, but it is also very easy to make with a MYYARD FORMART.
Try one yourself!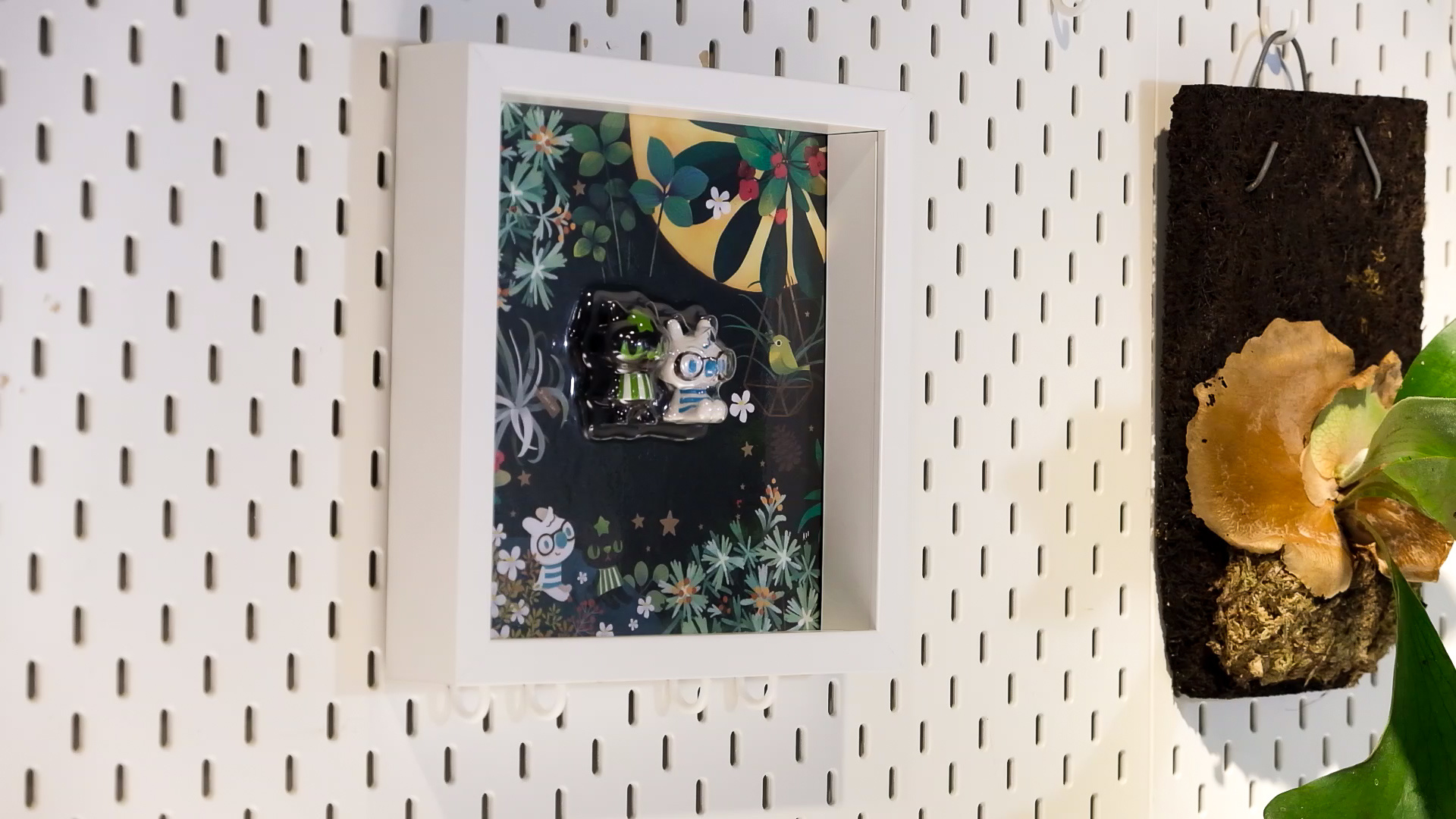 3. Chocolate mold, handmade soap mold
A MYYARD FORMART can quickly produce thin plastic shells, and these can also be used to make some molds!
In the past, in addition to tweaking the mold multiple times, the time to wait for the silicone to harden, and the size adjustment, etc., made this type of molds require a relatively long production time and a big failure rate.
However, with a desktop vacuum former, many molds with less complicated shapes can be made with ease! The production speed is fast and the success rate is high. It is really convenient.
In the example below we've used potatoes to make a modern shape. After a few seconds we have a perfect mold for our handmade soaps.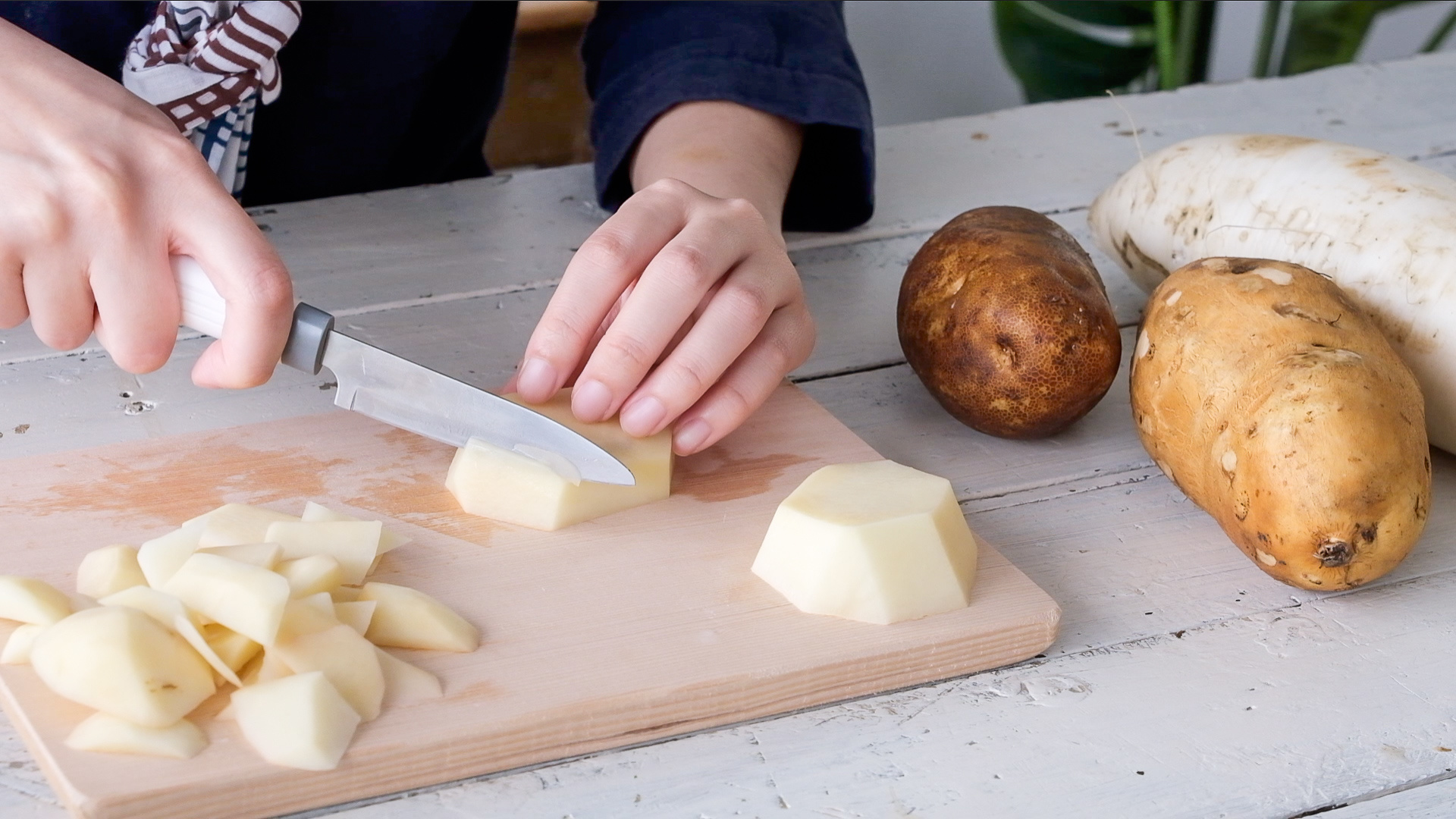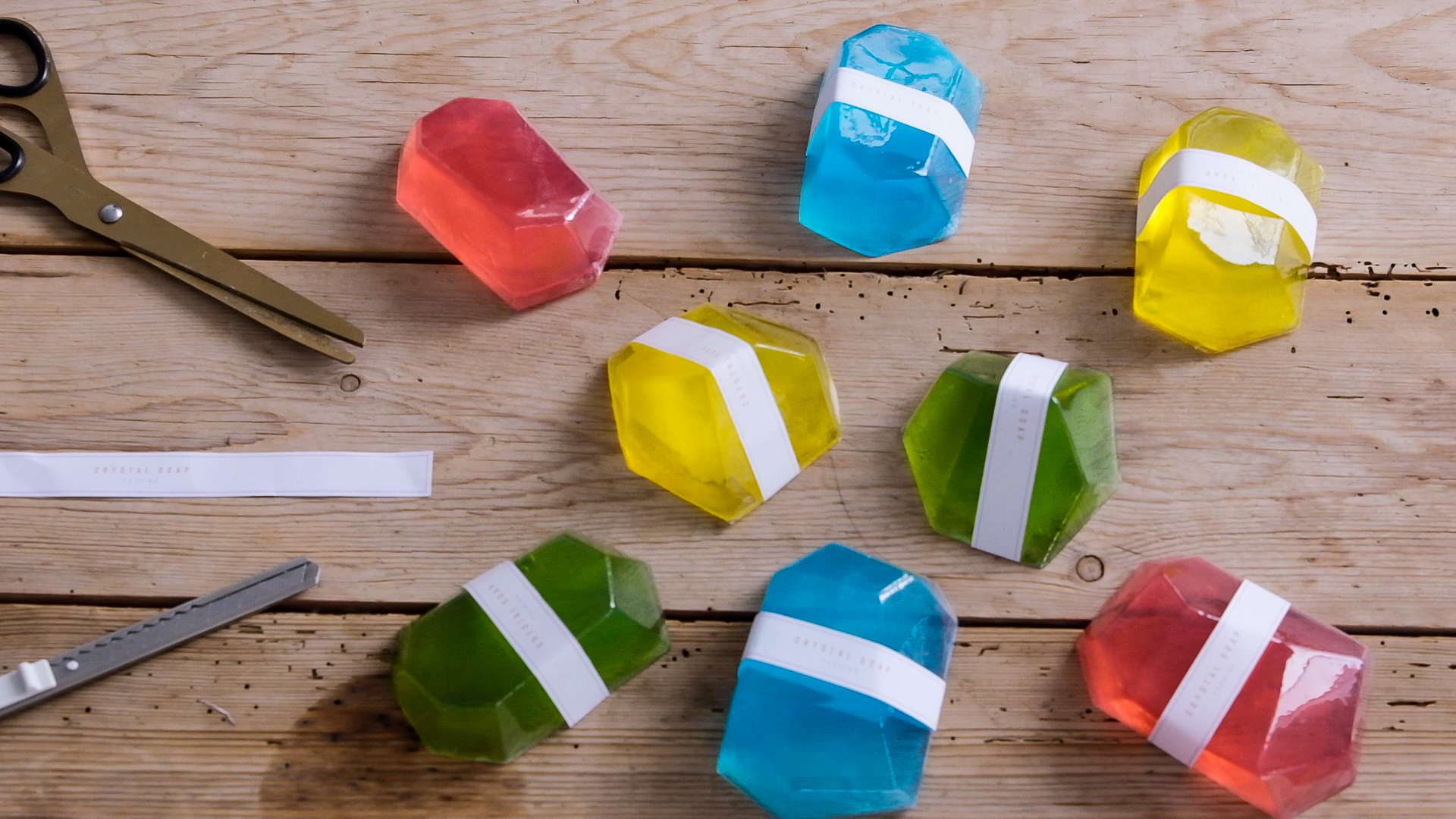 4. Copy models
The MYYARD FORMART machine is popular because it can easily replicate the details of a model surface.
Using this principle, we can copy any object that we want to duplicate, maybe a mask or toys. After the plastic sheet is heated by the vacuum former, the texture on the surface is copied, and we can reuse the produced mold. Now we can replicate the object into a material of our choosing, eg.:silicone, plaster, cement, epoxy, etc.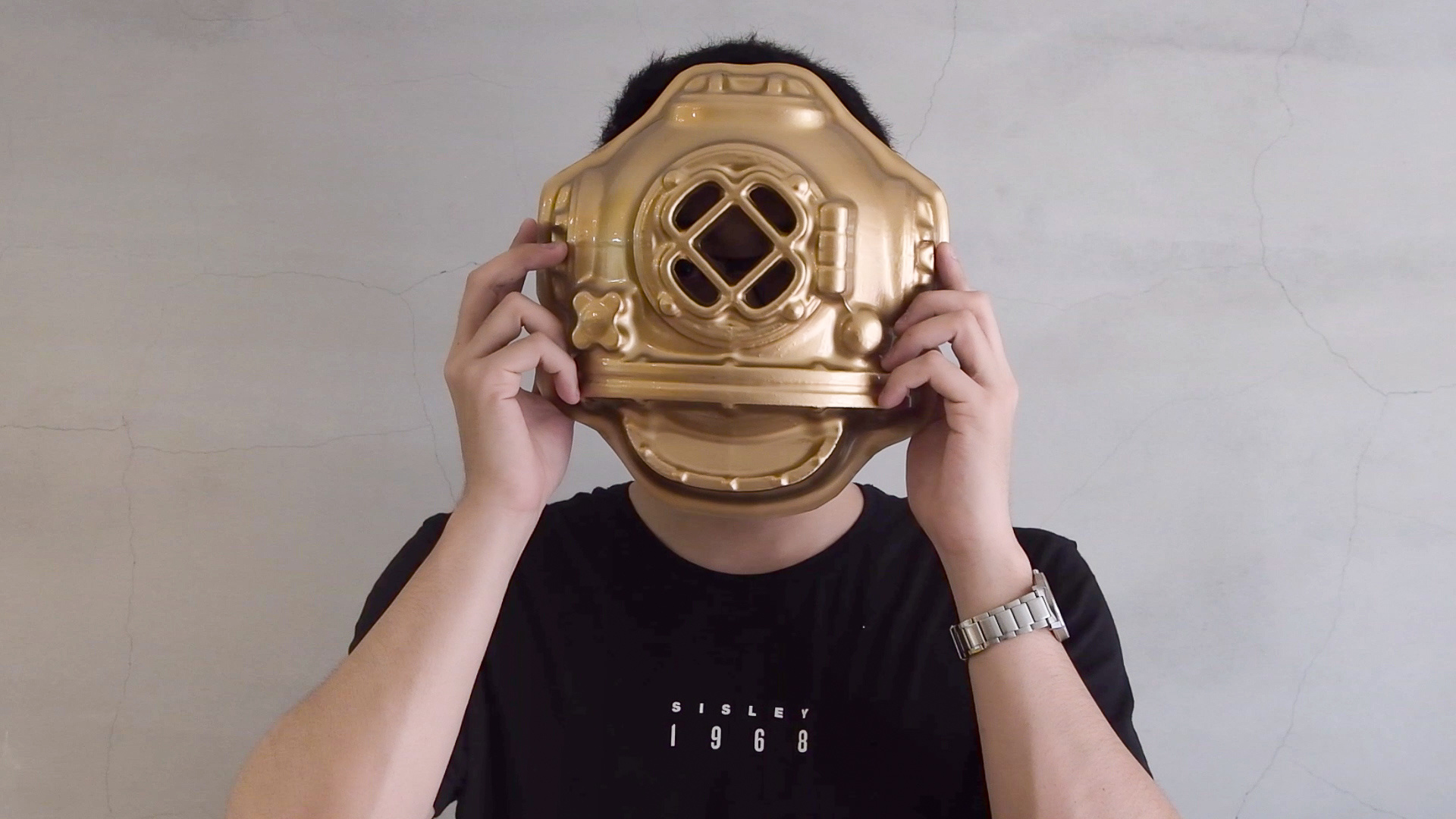 Conclusion
Vacuum former is just like a 3D printer. It is a very convenient tool. After understanding its characteristics, we can combine the two types of machines to quickly manufacture and shape works that would otherwise take a lot of time. Of course, the vacuum former also has its limitations, but after we know its limitations and what it can do, there are still many ideas waiting for us to explore.